Woman shot to death Saturday, roommate in custody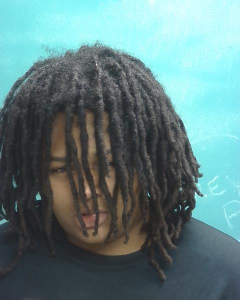 The roommate of a 23-year-old Nacogdoches woman has been charged with her murder early Saturday morning at their apartment.
Deion Ladana Barrett was fatally shot inside her apartment in the 1600 block of Martinsville St.
Barrett's roommate, Ashlyne Moniqu Arrington, 24, was arrested at the scene, according to Nacogdoches police Lt. Bill Kennedy.
The two lived in apartment 202 at the complex, where a disturbance was reported about 3:45 a.m. Saturday, according to Kennedy, who heads the criminal investigation division.
Police were summoned after a caller reported a disturbance that turned violent. Responding officers found Barrett deceased at the apartment.
Arrington's bail has been set at $200,000, jail staff said Monday.
The homicide is the second reported in Nacogdoches this year. Rose Catherine Garner, 60, was stabbed to death Oct. 3 in her home on Elizabeth Street. Her boyfriend, James Edward Harris, 60, was arrested in Longview and charged with murder. He remained in the county jail Tuesday in lieu of $500,000 bail.